It's an axiom of Victorian literature that the sins of the parents work themselves out in the next generation. In The Glass Of Time (W.W. Norton, $24.95), the sequel to Michael Cox's deeply enjoyable The Meaning of Night, this law is rigorously enforced. Whereas the secret betrayal and public crime that defined Cox's first effort cribbed from the "scandal novels" of Wilkie Collins, The Glass of Time owes much to Jane Eyre: The young heroine, Esperanza Gorst, is insinuated as a lady's maid into the country seat of the imposing Lady Transor as part of a mysterious stratagem of Esperanza's guardian. All the appurtenances of a great period mystery are in place: purloined letters, concealed identities, strangers skulking across the park and, of course, the peculiar intimacy and intricacy of relations between upstairs and downstairs in a great house. Ultimately, however, this is a psychologically-acute portrait of a precocious young girl who gradually discovers herself entangled in the web of her elders' obsessions—and what she decides to do about it.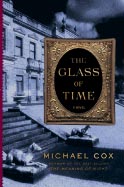 $24.95
ISBN: 9780393067736
Availability: Special Order—Subject to Availability
Published: W. W. Norton & Company - October 17th, 2008
---

$29.95
ISBN: 9780393337167
Availability: Not On Our Shelves—Ships in 1-5 Days
Published: W. W. Norton & Company - October 5th, 2009
---
George Pelecanos's latest D.C. mystery, The Turnaround (Little, Brown, $24.99), begins in the 1970s. Two teenage boys, whose lives could not be more different, collide one terrible night; one is killed, the other irreparably damaged. This book is more complicated than a mystery, exploring race, family, father-son relationships, and the struggle to shake off old conflicts.

$14.99
ISBN: 9780316040921
Availability: Special Order—Subject to Availability
Published: Back Bay Books - April 7th, 2009
---
Pages