Daily Gratitude Journal For Girls: Mindfulness and Daily Attitude Of Gratitude Practice For Girls (Paperback)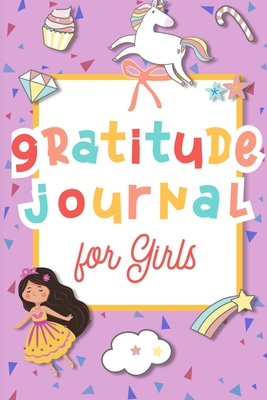 Description
---
Looking to inspire your kids to have an attitude of gratitude?
Gratitude is a skill. An attitude of gratitude is a positive way of looking at life. Gratitude can increase the children's happiness, teach them to be more empathetic and help them to be more thankful for everything they have.
Studies have shown that living a grateful life can increase happiness. It's good for the mind and body In turn, being grateful can have a big effect on kid's everyday lives, like how they do in school and their relationships with the family and friends.
Do it daily and make it a habit to focus on the blessings you have been given
Grab a copy for a friend and share the journey together
Features:
cute colorful cover design
120 well designed kids friendly pages
paperback 6x9 Inches
glossy laminated cover