Mindset Journal For Kids At Home: Success Begins With Setting My Mind - Cute Daily Gratitude Journal for Boys - Journaling Activity Notes Book for Suc (Paperback)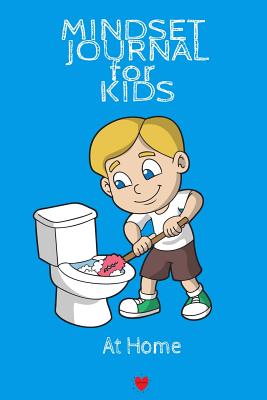 $6.97

Special Order—Subject to Availability
Description
---
This Mindset Journal For Kids is a perfect bound journal with a glossy finish. This journal has 120 journaling ruled pages to write in. You can even date each page on the top.
It makes a perfect gift for children who journal at home.
This journal is designed to help children reflect with mindset. It helps them to remind them to exercise mindset towards their goals & achievements. It will help to manifest the habit of exercising mindset from a very young age because the act of mindset begins within each of us. If your kid learns from the beginning how to apply mindset in his or her daily life, your kid will ultimately become successful with everything he or she is doing. Every small act of mindset will help to make success come one step closer. Mindset is reciprocal if your kid is exercising mindset with a daily journal then success is close, too
This journal will help you act with a mind that is set and it will help you get into the habit of acting based on setting your mind towards goal. Based on your journaling you will learn that no matter how small your act of setting your mind is, it is never ever wasted.
Start your day with mindset by journaling about your daily goals and how to achieve them.
Get into the habit of writing about a weekly mindset challenge. Writing it down first will help you get encouraged and be able to set your mind and be thoughtful about things and situations, learn the art of focus, task setting, and stay open to resolving challenges based on mindset.
You can also use it as a journal for your kids to educate them on how to use the process of writing in order to find a love for journaling using the subject of mindset.
Never forget a highlight of your mindset again with this beautiful journal and start a daily journaling habit no matter what activity you are going to apply mindset to. All that matters is that you are going to develop a skill (the act of mindset) that will help you out throughout a lifetime and during good and bad times.
Journaling and especially journaling about mindset is going to help you become a better person in general because you will go through the process of self-discovery which will help you identify your good and bad personality traits and turn the good ones in ever better ones and the kind ones in even kinder ones and the bad ones in good ones. Start your mindset journaling process today and become a better and more thoughtful and successful You tomorrow
FEATURES:
Premium Glossy Finish Soft Cover
Printed on Bright White Paper
6" x 9" Inches
120 Lined Pages for Kindness Journaling