Mindfulness Journal For Kids: Being Being Mindful Begins With Me - Cute Daily Gratitude Journal for Boys - Journaling Activity Notes Book for Kids - (Paperback)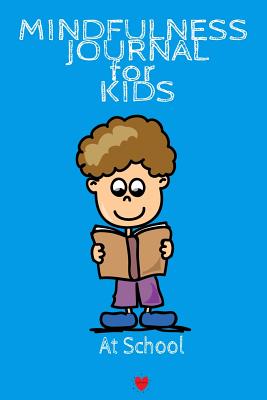 $6.97

Special Order—Subject to Availability
Description
---
This Mindfulness Journal For Kids is a perfect bound journal with a glossy finish. This journal has 120 journaling ruled pages to write in. You can even date each page on the top.
It makes a perfect gift for children who go to school.
This journal is designed to help children reflect on their daily lives. It helps them to remind them to exercise mindfulness towards their friends, family, society, and teachers. It will help to manifest the habit of being mindful from a very young age because of the act of mindfulness begins within each of us. If your kid learns from the beginning how to apply mindfulness in his or her daily life, your kid will plant mindfulness in others and every small act of mindfulness will help to make the world a better place because mindfulness works in a reciprocal way.
This journal will help you act mindfully and it will help you get into the habit of acting with thoughtfulness and care. Based on your journaling you will learn that no matter how small your act of being mindful is, it is never ever wasted.
Start your day with mindfulness by journaling about your daily mindfulness goal.
Get into the habit of writing about a weekly mindfulness challenge. Writing it down first will help you get encouraged and be able to: be mindful and thoughtful about things and situations, learn the art of patience, be alert & focused, participate with passion, stay motivated, be inspired by even little things that might not seem important for you now, be a teacher about mindset and abundance, and stay open to the many challenges that life brings with itself.
You can also use it as a journal for your kids to educate them on how to use the process of writing in order to find a love for journaling using the subject of mindfulness.
Never forget a highlight of your mindfulness again with this beautiful journal and start a daily journaling habit no matter what activity you are going to apply mindfulness to. All that matters is that you are going to develop a skill (the act of mindfulness) that will help you out throughout a lifetime and during good and bad times.
Journaling and especially journaling about mindfulness is going to help you become a better person in general because you will go through the process of self-discovery which will help you identify your good and bad personality traits and turn the good ones in ever better ones and the kind ones in even kinder ones and the bad ones in good ones. Start your mindfulness journaling process today and become a better and more thoughtful You tomorrow
FEATURES:
Premium Glossy Finish Soft Cover
Printed on Bright White Paper
6" x 9" Inches
120 Lined Pages for Kindness Journaling