Lao-Tzu, or the Way of The Dragon (Plato & Co.) (Hardcover)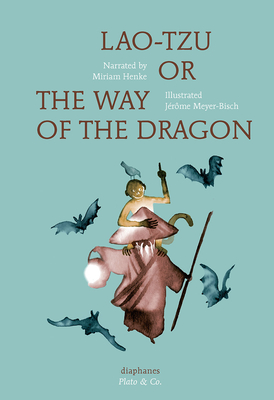 $15.00

Not On Our Shelves—Ships in 1-5 Days
Description
---
At its most basic, philosophy is about learning how to think about the world around us. It should come as no surprise, then, that children make excellent philosophers! Naturally inquisitive, pint-size scholars need little prompting before being willing to consider life's big questions, however strange or impractical. Plato & Co. introduces children—and curious grown-ups—to the lives and work of famous philosophers, from Socrates to Descartes, Einstein, Marx, Freud, and Wittgenstein. Each book in the series features an engaging—and often funny—story that presents basic tenets of philosophical thought alongside vibrant color illustrations.
            In Lao-Tzu, or the Way of The Dragon, we follow the ancient Chinese philosopher who founded Taoism, from the comet that announced his birth up to his inspired composition, more than fifty years later, of the Tao Te Ching, the Book of the Way. In body and mind an old sage from birth, Lao-Tzu devotes his life to deciphering the endless book of the world. But he soon becomes frustrated with the silliness of human order, impatient kings, and greedy people, and rides off on the back of a water buffalo in search of the Way. He encounters clouds that solidify under his feet, a cave guarded by a golden monkey, and the venerable Confucius himself, and ultimately finds the wisdom of the dragon already residing deep in his own heart.
About the Author
---
Miriam Henke studied Chinese literature and has traveled extensively in Asia. She is now a translator living in Paris. Jérôme Meyer-Bisch is an illustrator and graphic designer living in Paris. Jordan Lee Schnee is a writer, translator, and musician based in Berlin.