Bedtime Meditation for Kids: Sleepy Stories for Children to Gain Mindfulness and Stress Relief (Hardcover)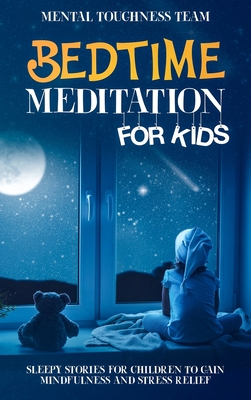 $32.95

Not On Our Shelves—Ships in 1-5 Days
Description
---
If you have realized that starting meditation at a young age can provide your child with a life long way to relieve stress and handle disappointments, then keep reading.
In today's world, our children are faced with so many more stresses than that of children just 15 years ago.
The stresses children face are everywhere from school, pressures to perform in every aspect of life. This combined with the constant measuring of each action to their peers, or even siblings can be overwhelming.
Studies have shown that today children are placing more and more pressure to be the best. To be better than their siblings, to excel in all aspects of their life.
Children need a place to release these stresses. An escape if you will to a place where they are safe, accepted, and loved without condition.
What can you expect inside the pages of this book?
Tips for parents
A how-to guide
Tips for successful bedtime practice
A fun letter to your child from the book characters.
5 mindfulness and relaxation exercises
5 breathing exercises you can use anytime
8 meditations stories from the Mystic Kingdom
An escape from the stresses of this world
Experience a greater bond with your child
Through Bedtime Meditation for Kids, children will find relaxation exercises to help release stress as well as a magical kingdom that they can make their own.
The stories use meditation as a tool to help with relaxation. You can use these stories at bedtime but also can be applied to relieve stress in everyday life.
With practical applications, the individual can bring meditation practices with them no matter where the moment takes them.
Simply begin with accepting that you are worthy of happiness.
Allow this book to be your roadmap to begin your journey into bedtime meditation to the Magic Kingdom and find love, peace, and happiness from here and now.
If you are ready to a greater understanding of how to find happiness in your child's life, then do not wait any longer "Buy Now"