Bedtime Meditations for Kids: Discover the Ultimate Guide to Achieve Mindfulness to Make Your Children Fall Asleep Fast. Help Your Child Calm Down a (Hardcover)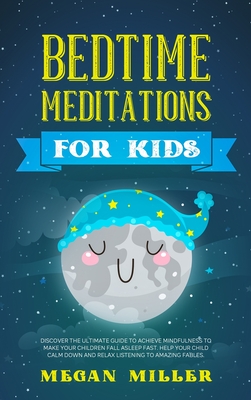 $35.95
Not On Our Shelves—Ships in 1-5 Days
Description
---
Do you want your child to fall asleep fast and feel relaxed while listening to beautiful short stories?
Thanks to this book, you don't have to worry anymore, your kid will have a wonderful sleep every single night
There is no better therapy than sleeping
Bedtime Meditation will help to calm kids down, improve his vocabulary and listening skills. Children's bedtime meditation stories are very important as it allows kids to lead a happy existence and to encourage them in their lives, they will explore principles, beliefs, life lessons and problem-solving abilities
This is what you will find in this fantastic manuscript:
How Meditation in Children Works
How to calm down your child
The best Meditation stories for kids
...and that's not all
Fantastic Adventure stories
List of the best Tales for kids
How these stories help children to achieve calm sleep and mindfulness
... AND MUCH MORE
Everything in a single book, don't miss this opportunity for your baby, click the Buy-Now Button.