Look Who's Here: Mindfully Me Book 3 (Paperback)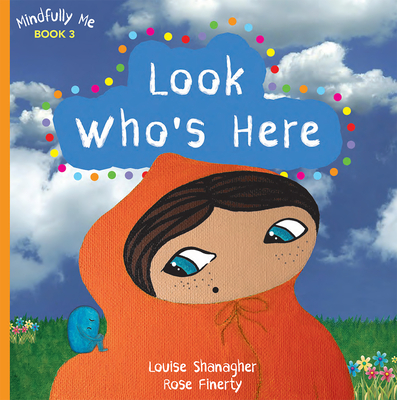 Description
---
Look Who's Here by Louise Shanagher and Rose Finerty is the third book in a new series that addresses the rise in young children's anxiety and stress in a practical and helpful way. Look Who's Here helps children to see their thoughts and feelings as visitors simply passing by, and it encourages children to have a friendly attitude towards them. This book helps children to understand and manage difficult thoughts and emotions, encouraging them to relate to their feelings with mindfulness and self-compassion. Effective coping skills and techniques are introduced in a fun, accessible way. Workbook pages are also included that help parents and children work on the themes of the book together and reinforces the message of the story.
About the Author
---
Louise Shanagher is a children's therapist, mindfulness teacher and psychology lecturer from County Roscommon. Louise has a BA and an MSc in psychology and further qualifications in psychotherapy and play therapy. Her mission is to promote positive mental health for children while equipping them with tools and sensibilities to care for their own well-being.
Rose Finerty is a visual artist from County Westmeath. Rose has a BA in Visual Communications in Graphic Design and believes in the healing powers of creativity.