A Young Unitarian's Doodle-ography Journal: A fun way for kids and teens to connect with the sacred through drawing (Paperback)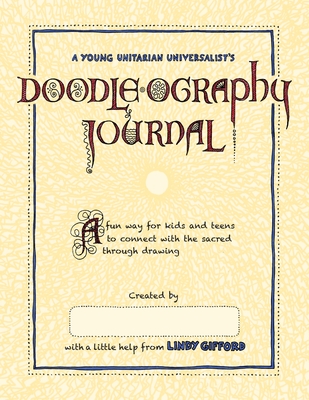 $17.95
Not On Our Shelves—Ships in 1-5 Days
Description
---
The Young Unitarian Universalist Doodle-ography Journal contains words and images that connect children and youth with their Unitarian Universalist heritage (including the principles and sources) as well as wisdom from other world religions and the earth. With the use of these prompts, children explore and meditate visually, through doodling.
This is an activity book and resource that supports the development of our youth's UU identity, while calming and centering them. Keep the journals and a supply of good pens at church for use during Sunday services, religious education classes, Coming of Age program, and youth group. Perfect for use at home also, and remote learning. At the end of the church year each child will have created a beautiful visual record of their journey and a memento of their faith community to keep.
This journal can be used to encourage a form of visual meditation and it has also been used very successfully as a support for attentive listening during story times and Sunday services. Recent research demonstrates that doodling actually improves retention of auditory information. Doodling has also proven a very effective aid to increasing focus for children who struggle with attention and anxiety issues.