Learn, Grow, Succeed!: A Kids Growth Mindset Journal (Paperback)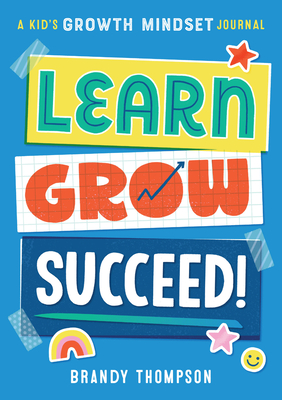 $14.99
Not On Our Shelves—Ships in 1-5 Days
Description
---
Set kids up for success with this growth mindset journal for ages 7 to 10
The difference between "I'm not an athlete" and "I will get better at sports if I practice" is a growth mindset―a way for kids to think optimistically about their intelligence and abilities. Learn, Grow, Succeed is a guided journal built around the growth mindset, with thought-provoking writing prompts that help kids develop a positive outlook about learning and exploring.
Kids are encouraged to write down what they're feeling, change the way they're thinking, and get excited about succeeding. They'll explore topics like positive self-talk, working as a team, solving problems, and overcoming frustration to help them become more confident, brave, and happy as they grow.
This standout among kids journals includes:
8 Growth mindset beliefs―Kids will discover why feedback is important for change, how mistakes and failures can help them learn, and more.
Inspirational quotes―Find lessons and advice in poignant quotes that kids can apply to their writing and their lives.
Lifelong skills―This inspirational journal helps kids learn to be proud of the effort they make, love new challenges, stop comparing themselves to others, and bravely try new things.
Everything kids need to succeed in life is inside of them. Help them tap in to their true potential with this inspirational journal.