Daily Zen Doodles: 365 Tangle Creations for Inspiration, Relaxation and Joy (Paperback)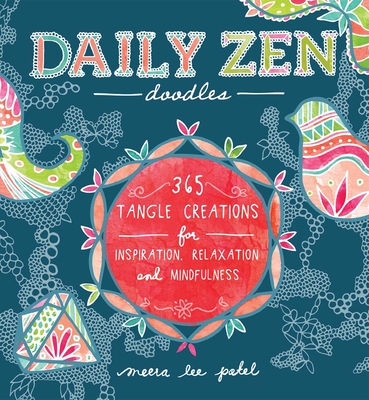 $16.95
Not On Our Shelves—Ships in 1-5 Days
Description
---
In this one-of-a-kind mindfulness workbook for teens, New York Times-bestselling artist and author of Start Where You Are, Meera Lee Patel, presents an entire year of calming, stress-relieving zentangle-style drawings for young, first-time zen drawers to help relax and enjoy a truly mindful moment of creativity.

Few activities are as spiritually satisfying as the art of the meditative "tangle" drawing. With this book, teens can find a quiet moment to craft an intaglio of intricate, mandala-like drawings that will calm and bring on a peaceful state that clears the mind and facilitates creativity and relaxation.

Offering a different hand-illustrated prompt for each day of the year, Daily Zen Doodles inspires kids to lose themselves in the contemplative act of sketching beautifully repeating patterns and abstract designs. Whether it's the outline of a nautilus shell, the petals of a lotus blossom, or the spokes of the Buddhist wheel, the mindfulness-inspiring ideas in this book foster focus and help unlock that budding inner artist.

Accompanied by apt quotes from spiritual leaders and famed philosophers to provide you with an added spark of inspiration, each drawing prompt is an invitation to an improved mindset and elevated state of inner peace.
About the Author
---
Meera Lee Patel is a self-taught artist and the author of Start Where You Are, Made Out of Stars, and My Friend Fear. She creates work to inspire and encourage others to connect with themselves, each other, and the world around them. She lives in the northern woods of Nashville, Tennessee.