Someone I Love Has Gone to Heaven: A Sweet Object Lesson (Paperback)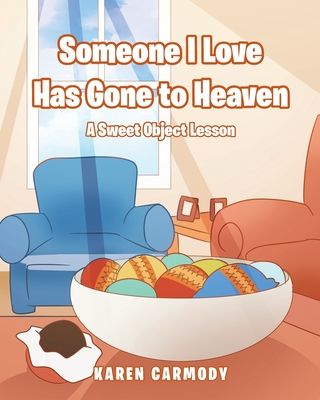 $14.95
Not On Our Shelves—Ships in 1-5 Days
Description
---
"I saw Papa after he died. He looked like he was sleeping. Mommy told me that Papa was in heaven now. I didn't understand because I could still see him lying there."
Confused after the death of his grandfather, his Dad shares how God made the first person out of dirt and with the help of an unlikely object, Mom shows that the part we really love is the part on the inside that we cant see.
Grappling with how to explain to her own daughters the death of a close friend, Karen has created a story to both gently and clearly explain the relationship between the body and the spirit. Its a story that has been used time and time again in her family and now this story is available to you.
Death can be a difficult subject to understand, but this story is written in such a beautiful way that even the youngest in the family can gain a better understanding of what happens and why we still see our loved ones even after they have passed. It is Karen's prayer that you can use this story to help the children in your life navigate the difficult questions about death.