Create Your Own Kindness (Paperback)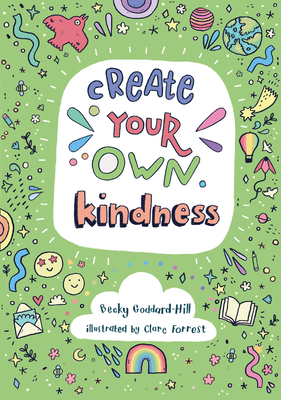 Description
---
Support children's emotional well being and spread kindness. How much better would the world be if everyone was kind to each other? Create your own kindness encourages kids to be kind to themselves, other people and the world around them.

• Full of simple, practical ideas to help spread kindness
• Fun activities that can be done on their own or with friends and family
• Create a hug box, bake a kindness cake or go litter picking
• Inspiring stories about acts of kindness
• Empowers children to shape their lives and the lives of others around them.
About the Author
---
Award-winning blogger and author of Create Your Own Calm, Becky Goddard-Hill is a former social worker and child development trainer. She also holds a postgraduate diploma in Psychotherapy and is a certified life coach. She now runs 6 blogs,all highly ranked within the UK, predominantly on creative family life, supportive communities and emotional wellbeing.