Week's Best Deals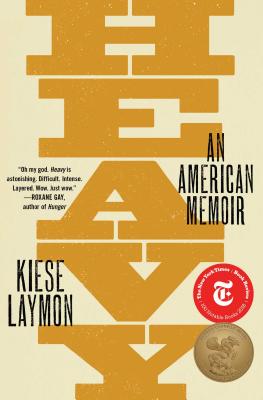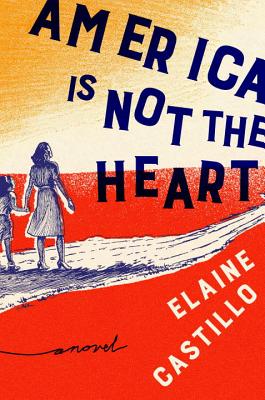 Heavy by Kiese Laymon
Kiese Laymon's Heavy is more than a memoir. It touches on a myriad subjects: race, poverty, body issues, addiction, trauma, Mississippi, addiction, education, and this is not even the whole list. Heavy is self-exploration, but it is also a judgement and indictment of the country that was built on injustice and continues to devalue black lives and communities. Available in paperback, $8.98.
Lanny by Max Porter
Max Porter follows his International Dylan Thomas Prize-winning Grief Is a Thing With Feathers with Lanny, a novel steeped in English folklore. A wood spirit known as Papa Toothwort hovers over a village outside of London, taking a particular interest in a boy named Lanny. The novel is a slim fable full of humor and clever turns of speech, a work of one of the most enchanting stylists in British literature. Available in paperback, $7.98.
America Is Not The Heart by Elaine Castillo
Elaine Castillo's America Is Not the Heart is an astonishing portrait of what it is like being a Filipino who moved to America in search of the elusive "better". Whether for a better place, a better job or a better life, Castillo has zeroed in on the desire of every immigrant and woven it into a compelling novel. Available in hardcover, $8.98.
Sale Books Explained
In addition to the many new books that P&P stocks at regular prices, our flagship store carries a substantial number of deeply discounted books. The term for these in the book business is "remainders" but at P&P they're called "sales books" and are shelved in a separate section. To give the section greater prominence and allow for growth, it was moved in March 2018 from the store's lower level to a newly-built room on the upper level. For anyone new to sale books, we've compiled a little explainer below. Happy hunting!
Q. Where do sale books come from?
We buy them title by title from remainder wholesalers. Almost none come from P&P's regular inventory.
Q. Why can't your staff look up whether you have a sale book in your inventory?
Sale books aren't included in our regular inventory or itemized in the same way as our full price books. Many come in small quantities and can't be reordered, so they need to be cataloged differently.

This also helps us to keep costs down and bring you a bargain.
Q. I saw a particular book here a month ago. Will you be getting any more?
Maybe. Sale books are by definition limited quantities. Often, once we're out, we're out. But the business is unpredictable. We can't tell in advance what will and won't be remaindered. The best rule of thumb is to buy it when you see it.
Another tip: think of the sale section as a treasure trove. Like used-book stores, the best things you'll find there will probably be surprises.